Morning Temple Yoga
Every Thursday 7:45~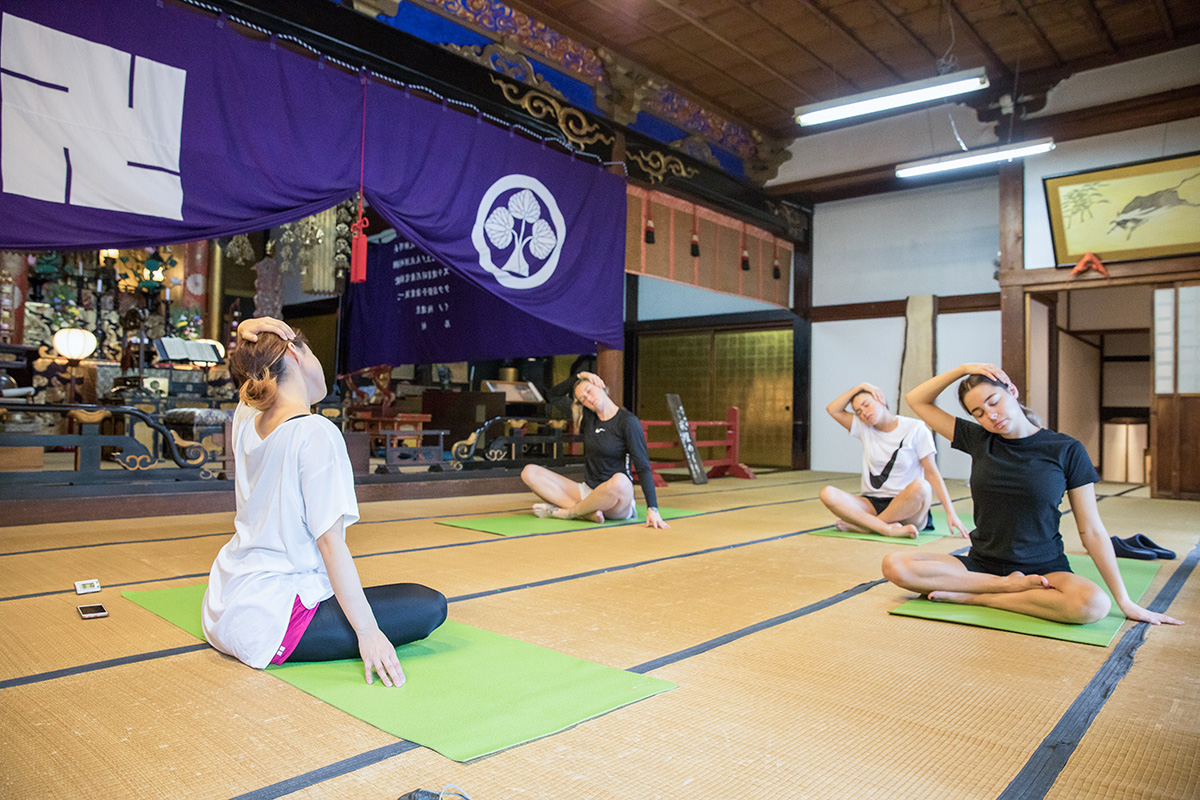 Let's have time for physical and mind refreshness at a sacred temple.
Why do not you have good time to recharge by doing Yoga at this temple every Thursday? While breathing morning flesh air, let's recharge your energy by doing Yoga to be great day. Good postures of Yoga give you to be awake your brain. Let's do this Yoga constantly, it helps you to have better nervous system, be nice body line and shine your daily life.
This meditation is recommended for someone who
・want to have a hobby, and do it every week
・want to do a morning activity
・want to release your stress
・want to have good physical flexibility
・be worried about stiff shoulder, back pain and coldness.
・want to strengthen your core of body
・want to face yourself by doing Yoga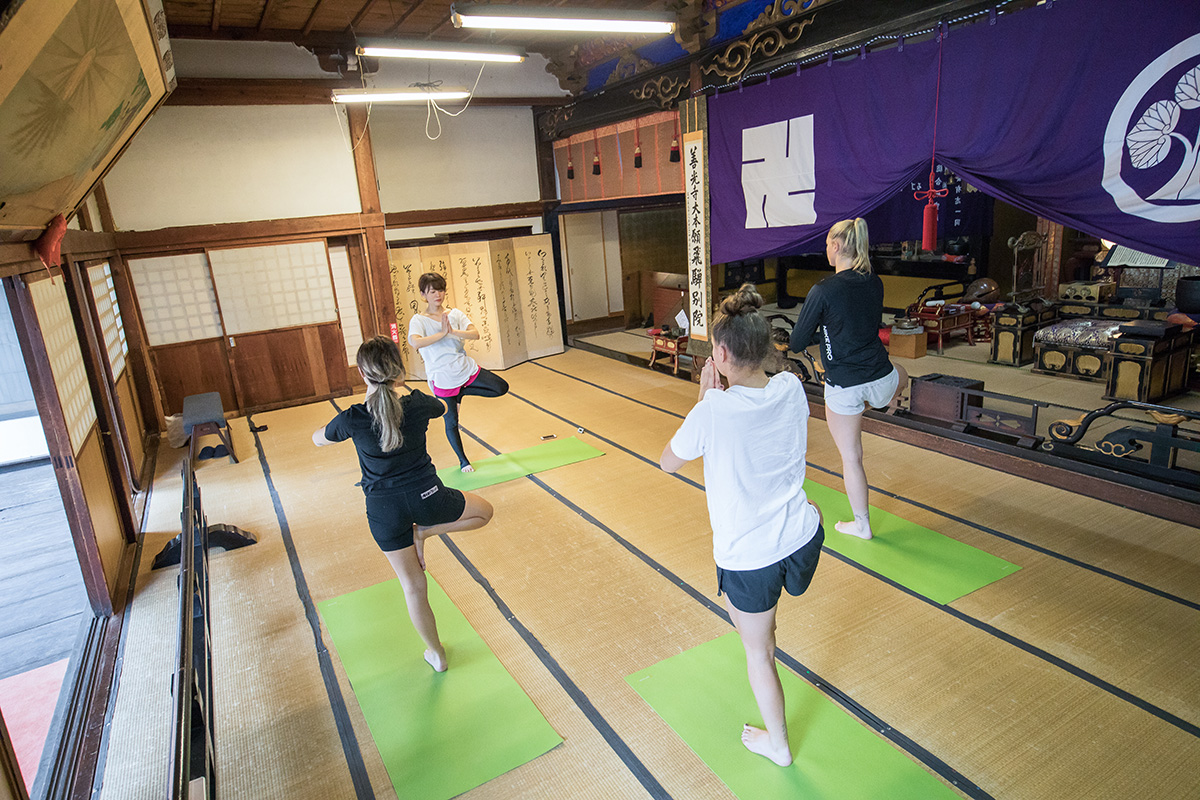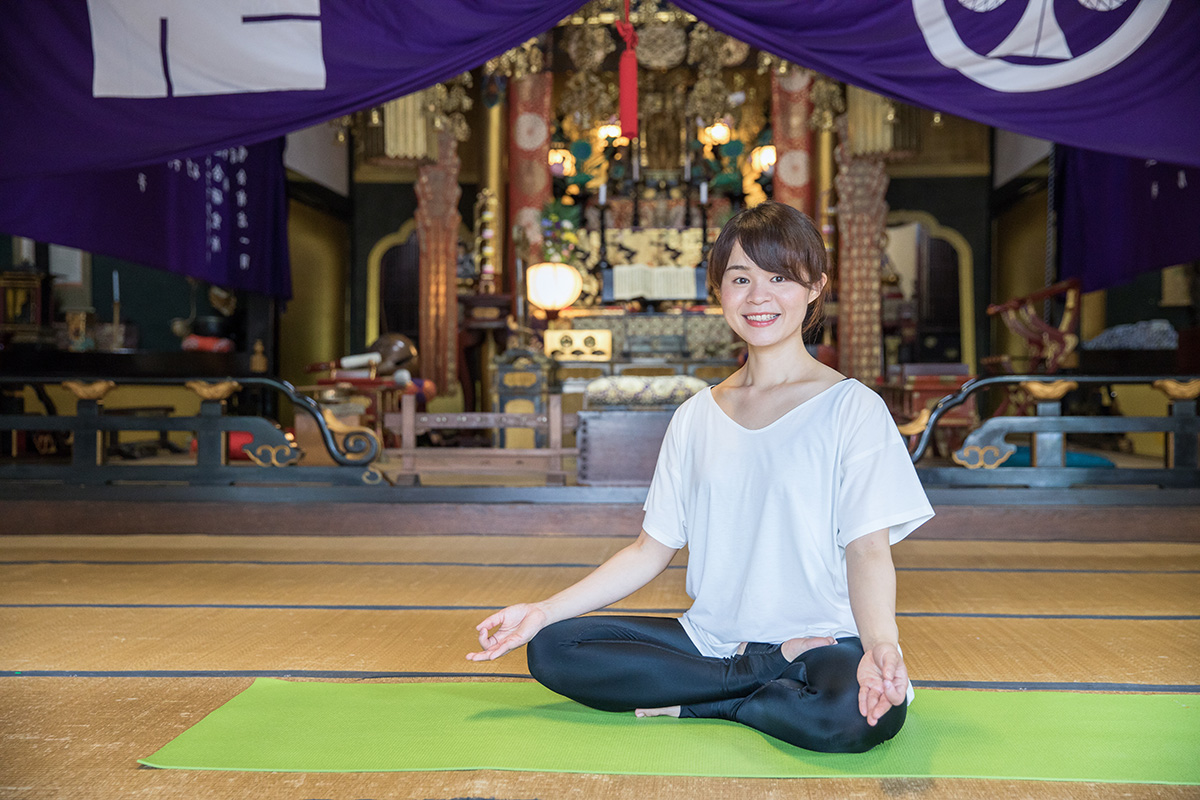 A profile of the Yoga instructor
Name :
Ms. Sakiko Kaba
From the instructor :
Currently I am a teacher of many Yoga lessons in Hida Takayama area. I always consider that I want to face carefully your mind and body during my Yoga lesson. Thank you.
Qualification :
・Laxmi Yoga TTC, registered by VIAURA
・Official trainer of Sivananda Yoga TTC
・Registered Yoga Teacher by RYT200
・National registered Dietician
Infomation
Date : Every Thursday
Time : 1 hour (from 07:45 to 08:45)
Fee : 2,500 Yen per person
Place : at the main hall of Zenkoji temple
Language : Japanese and English