Why aren't you healed mind and body together by the mysterious tone of the singing bowl?
You can be relaxed with a favorite posture in the main hall temple.
Singing bowl is a sound healing tool for our core part living in the present age which received stressin information-intensive society.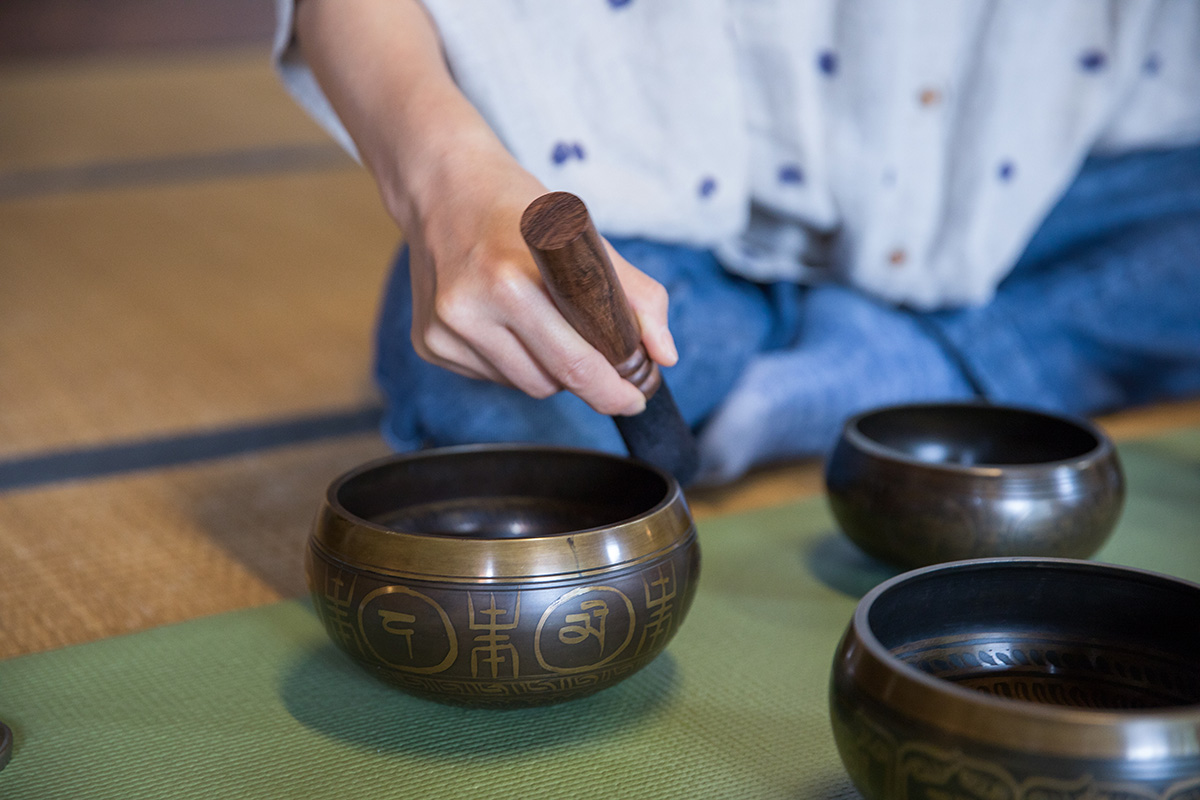 What is the singing bowl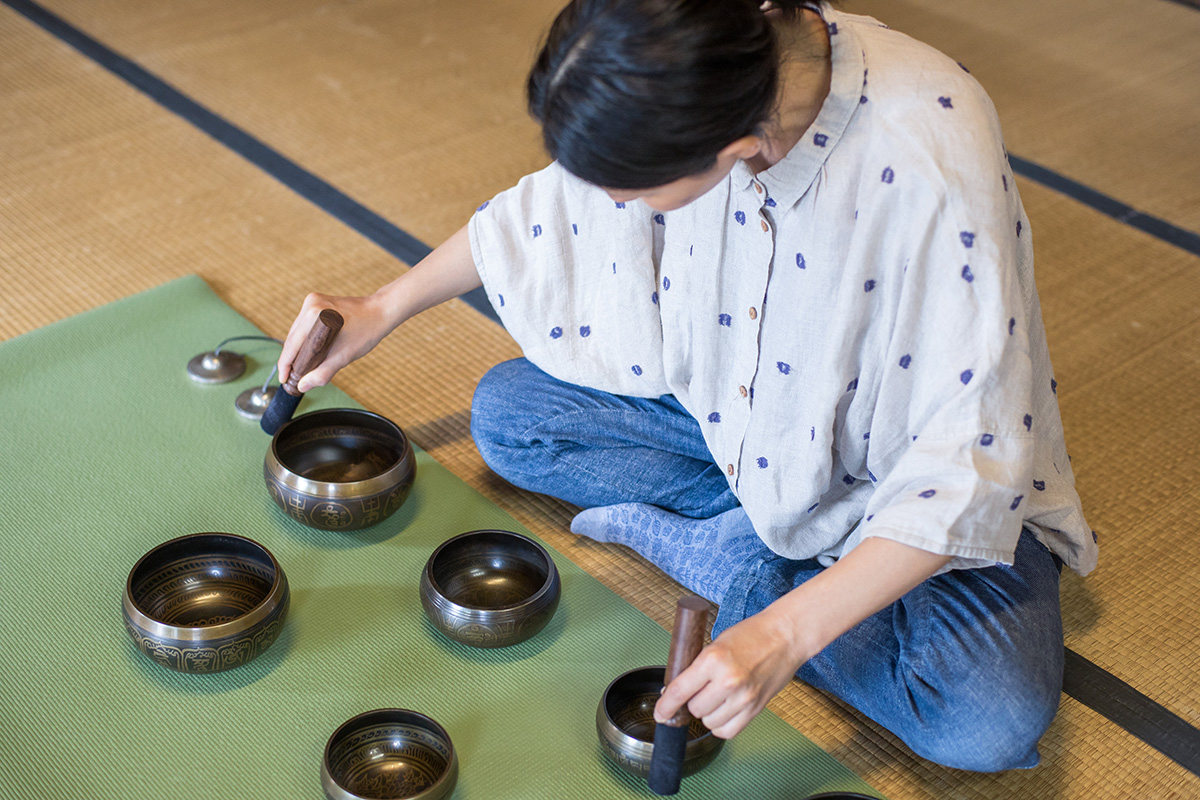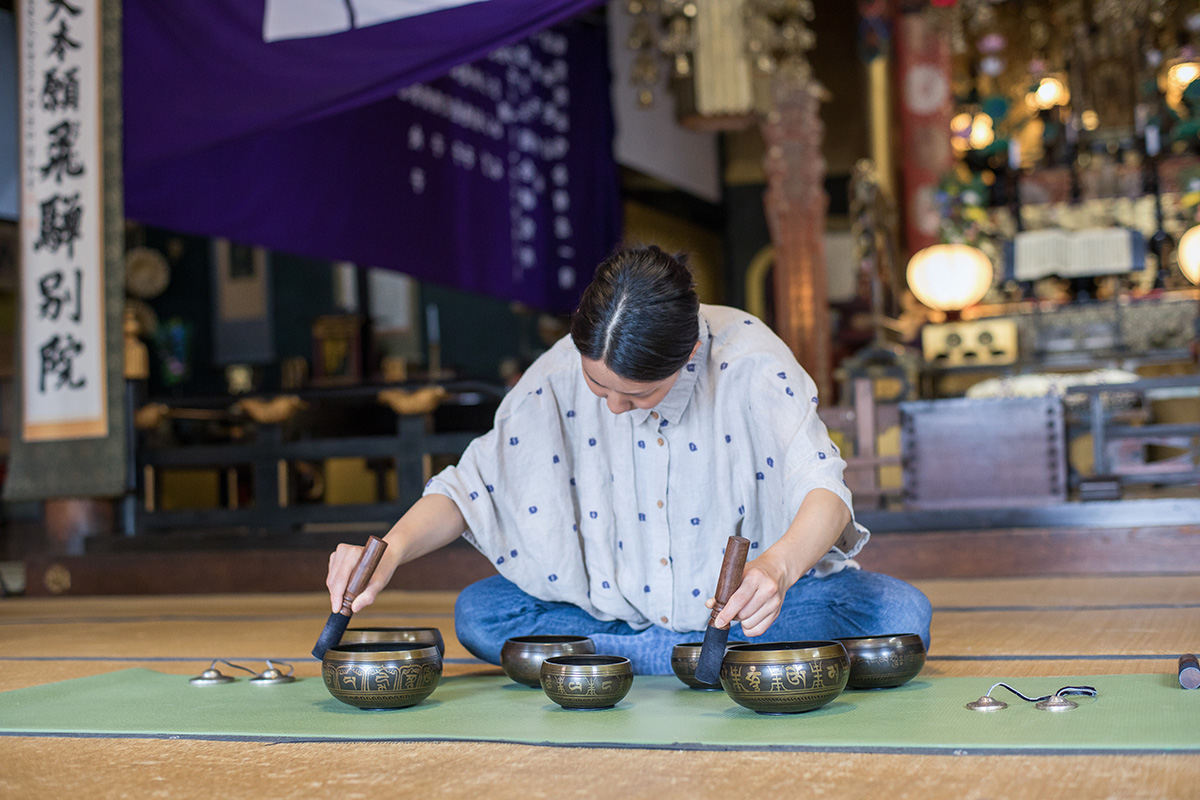 It is a buddiest tool to be handed down to Tibet esoteric Buddhism from before more than 3,000 years.
Virtuous priests of Tibet was used in mind unification or meditation.
A material and a place are purified by the wave of the sound that the singing bowl brings, and it is thought that I fix the flow of disturbed 氣. In addition, it may be used as an instrumentarium.
It is water that the wave of the sound of the singing bowl is easy to come most.
The sound of the singing bowl sympathizes with the water of 70% in the human body. Vibration, the frequency of the sound comes to a cell level and I release every mental and physical back rent and thereby promote circulation.
Furthermore, brain waves move to an alpha wave (meditation, relaxation) and a θ wave (deep meditation, drowsiness) from a beta wave (awakening, theory brain, thought brain) at a stretch.
I can always let your brain pressed by information processing take a rest.
By power of the wave of the sound and a harmonic overtone and the purification, I bring healing in mind and body and fix the balance and lead mind to the high place more.
Overview
Time:1 hour
place:Zenko-ji Temple
Language:English and Japanese
Price:3,000yen per person
Schedule:Reservation-Only