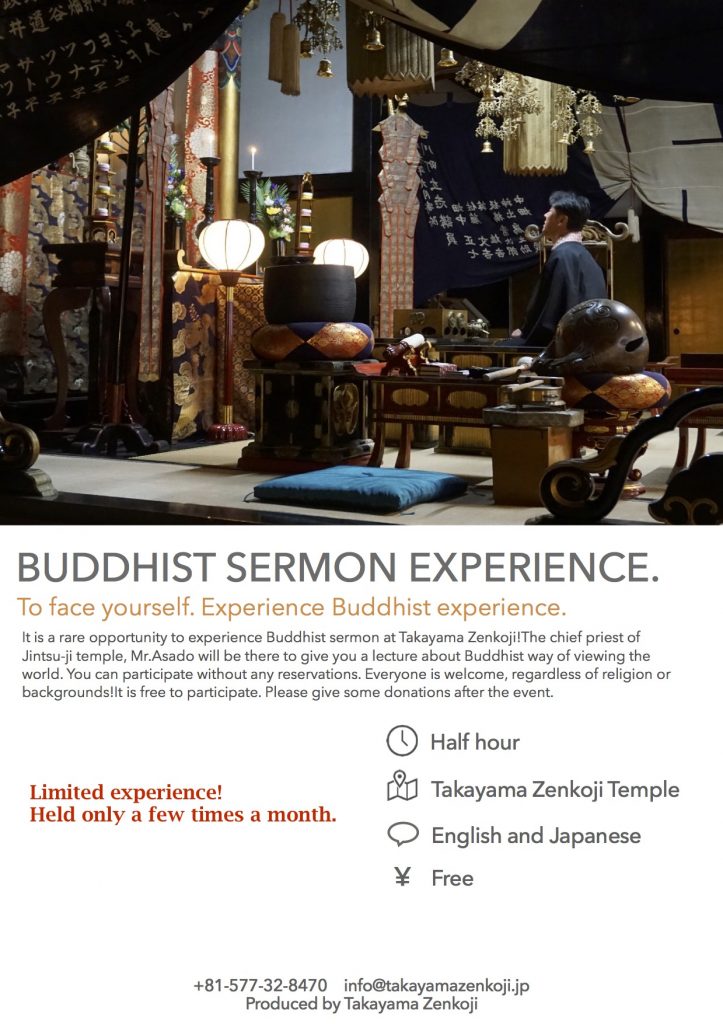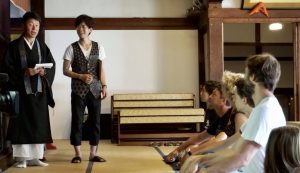 You can experience Buddhist sermon at Takayama Zenko-ji. The chief priest of Jintsu-Ji temple, Mr. Asado will be at the temple to give you a lecture about Buddhist way of viewing the world/life. It is a limited experience(held only a few times a month). Everyone is welcome, regardless of any religious backgrounds.
It is free to participate.
We appreciate it if you could give us some donation after the event.
Visitors are welcome!
Call us on +81-577-32-8470
Email:info@takayamazenkoji.jp